OUR SURF CAMP OFFERS: EXPLORE BALI TRIPS


Culturetrips - temples, monkeys and legongs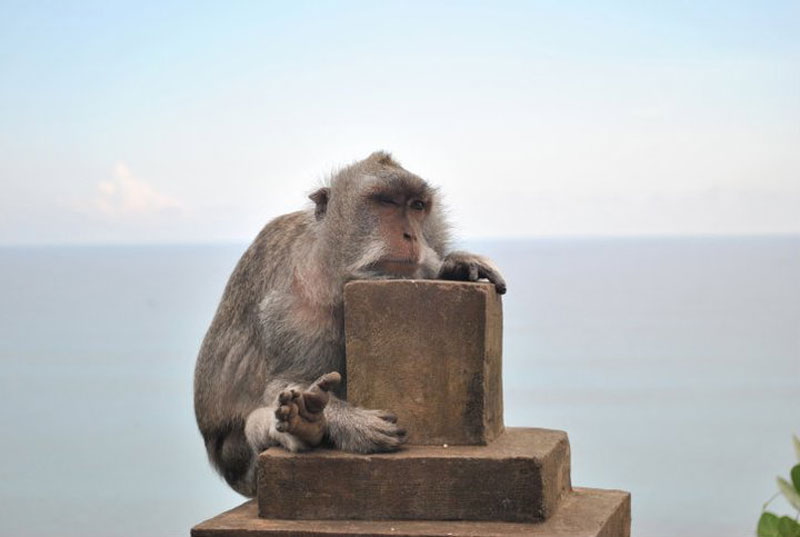 Bali is not only called the island of the gods, but also the island of the 1000 temples – and this is just so true!
The Hindu-Balinese religion is taken very seriously in Bali and is publicly lived. Many small rituals in everyday life are religiously shaped and you can only walk a few steps without stumbling over a sacrifice at the edge of the path. Visiting famous temples like Tanah Lot is worth it!
Maybe you even want to visit cultural events like the Kejac Dance in Uluwatu? Or do you prefer the Bratan Lake and the shores of endless rice fields? Whether nature or culture – or both: Bali offers a great variety and there is endless to discover!
From Ubud, through the Goa Gajah elephant temple, to hot springs, waterfalls, rice terraces and monkey forests. From traditional villages and markets to modern shopping malls – Bali has it all.
And you should also go off the beaches and on a discovery tour. We like to organize a driver who will explore the country outside the camp with you. If you are overwhelmed by all the guides books and internet pages, you can ask for tips on trips – we will summarize the highlights for you and create a trip together.

Off to Gili Islands! Our shuttle takes you there.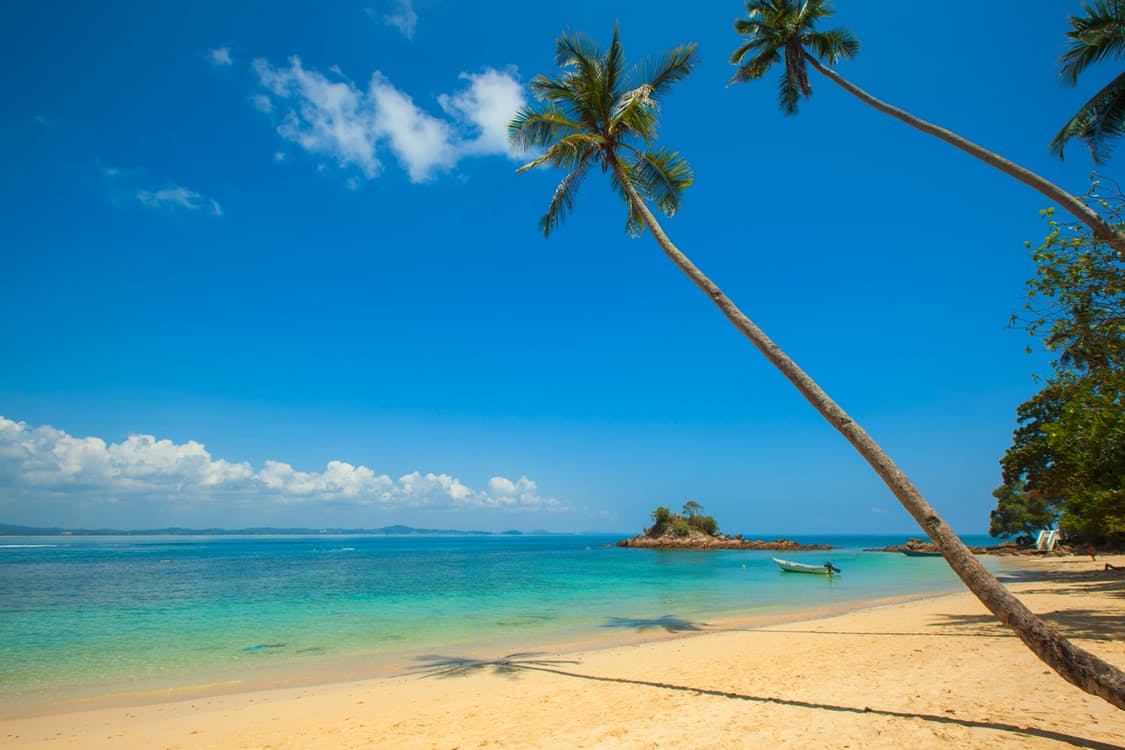 Lombok attracts many Bali tourists to the neighboring island with its beautiful Gili Islands. The Gilis are an island group off the west coast of Lombok and can be reach from Bali within an hour.
Gili Islands consist of three islands: Gili-Trawangan (also called Party Island), Gili-Air and Gili-Meno (the smallest of the three islands). All three offer white sand beaches, turquoise blue water and invite you to relax. Since there are no cars on the islands and very few scooters, it is extremely quiet and relaxed compared to Bali.
If the Gilis are on your list we will gladly organize the complete transport: from the camp to the island and back again. You will be picked up by a minibus or car from our partner and then brought to the respective port (boats usually start from Padang Bai). Sometimes the speedboats are accompanied by dolphins and whoever is very lucky gets to see a whale. On the way to the Gilis you cross the 2nd deepest moat in the world! For all sea-sick people: The crossing does not take more than an hour.
The Gilis are home to crystal clear water, beach huts and restaurants. On Trawangan there are also many parties and cocktails, on Gili-Air there is Yoga and on Gili-Meno you got the total Robinson Crusoe Feeling.

Trekking on Bali - Mount Agung and Mount Batur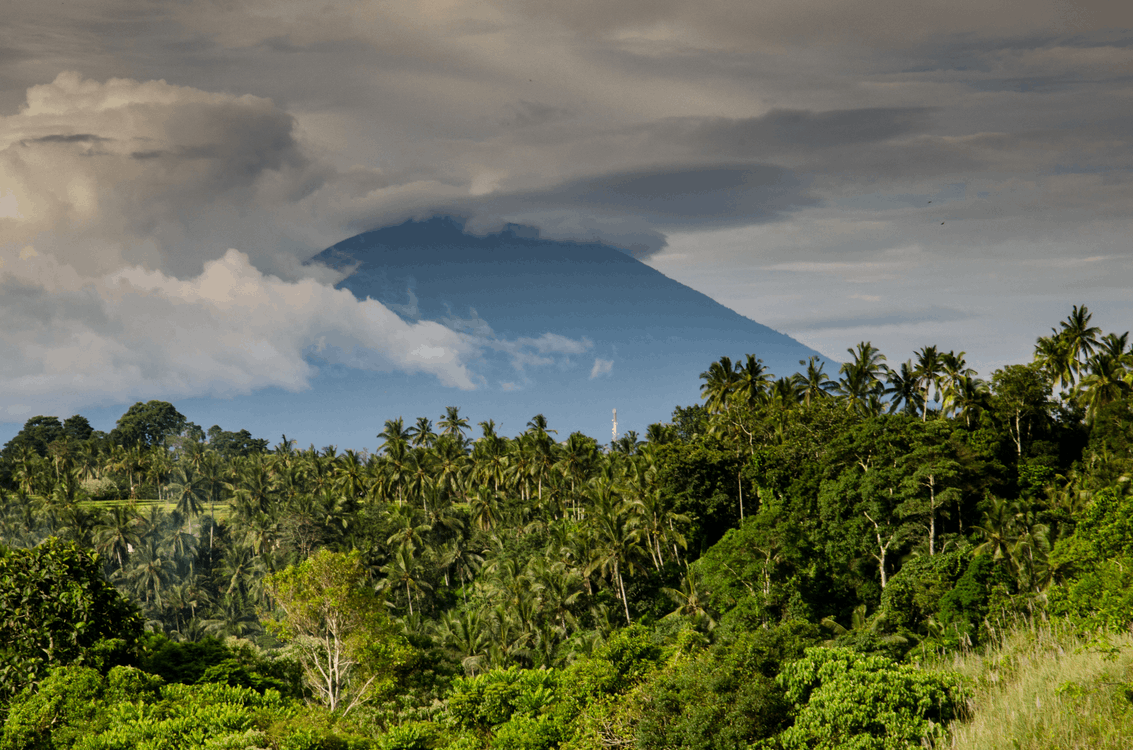 Would you like to enjoy the Balinese sunrise at over 3000 meters?
Those who climb Mount Agung with its 3031m will be rewarded with an imperial view. For the ascent, however, you should definitely bring along trekking shoes. Of course you can also get some shoes on Bali. Whether you find the right size in the store – especially with large European feet – is rather questionable.
To be honest, the ascent to 3000m is a bit steep for inexperienced trekkers. But it is definitely worth it. The strenuous ascent, a short night and all the bruises of the way are quickly forgotten, as soon as the first rays of sun dip Bali into a gold-warm light.
But the ascent takes six hours you'll start in the middle of the night and arrive just before sunrise. The next day will be full of muscle soreness and you probably won't be able to spend a lot of energy on surfing.
If you don't wanna do this six-hour climb of Mount Agungs, simply climb the somewhat smaller volcano in the shadow of the Agung:
Mount Batur
Mount Batur is "only" 1717m high and the ascent takes three to four hours. The view is almost as fantastic as from Mount Agung and worth the hassle. Here we also recommend solid footwear and a certain basic durability. However, the ascent is not as exhausting as the one on Mount Angung, which is almost twice as high.
If you are looking for a small volcano trek, just let us know – we will take care of the organization. Just relax – it's Bali.

Diving in Bali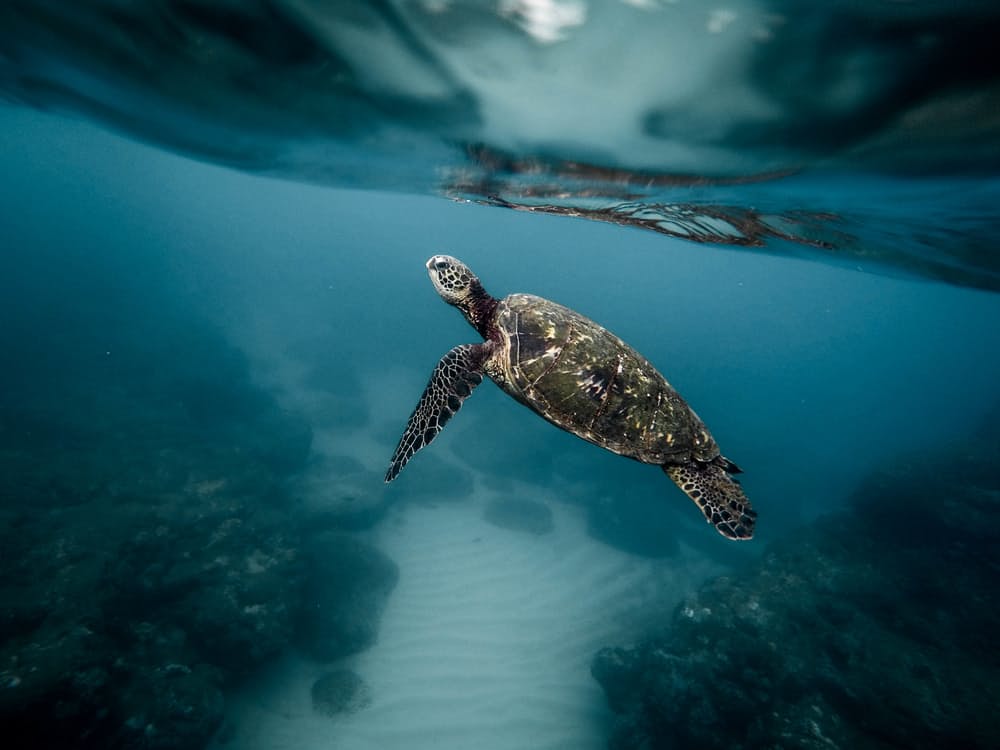 Bali is also known for its diving spots – and that's for a reason. The islands underwater world has a lot to offer!
Due to the high plankton density, diving in Bali is a special spectacle. Plankton serves larger marine organisms as food. Thus, on Bali, there are Manta rays, turtles, dolphins and other marine habitats.
Even old ship wrecks and steep walls, as well as Artificial Reef projects, make every diver's heart beat faster.
Unfortunately surfing and diving can not be combined directly. So you should think about taking a few days off and go to one of the well-known dive sites – for example the wreck of the USS Liberty in Tulamben (North-East Bali) or Nusa Penida's famous "Manta Point".
You can also make your open-water diving license relatively cheap here. Just ask one of our staff at the reception – we will gladly organize diving trips with known exchange schools or inform you about everything.
Don't forget: You should plan a few days for this.

Yoga in Bali - Canggu, the yoga hotspot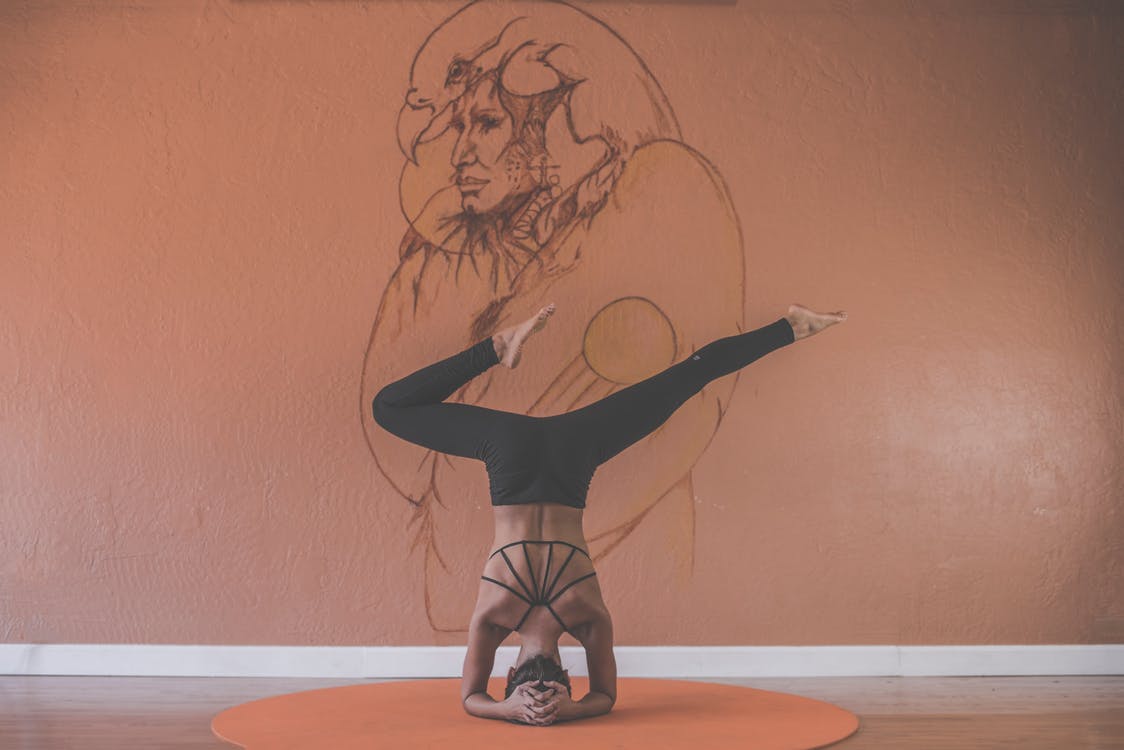 Yoga: the perfect complement to surfing! You probably already heard about that. Professional surfers such as Kelly Slater and Laird Hamilton love it and have integrated yoga into their daily routine.
Body Stability, Balance, and Deep Muscle Training: Yoga is not for little girls.
But it's not only the physically demanding muscle exercises that make you look better during surfing. The associated breathing exercises (Pranayama) can also be extremely helpful. Sometimes you'll have to stay underwater for a bit longer, until the ocean releases you again. With the right breathing exercises, these washings are only half as bad. Knowing the right breathing technique gives you real safety – and this knowledge is really worth a mint under water!
Since our camp is located near the so called "Hippy Center" Canggu, you will find some very good yoga retreat centers and yoga classrooms nearby. If you now feel like going to a Yoga course, just contact the camp-reception. We will organize a transport to the nearest course of your choice: Namaste.

Massage - Get the Bali feeling!
You're tired of paddling?
Lucky you: Balinese massage techniques are world-famous.
After a strenuous surf, this muscle relaxing massage is just perfect. Once your body has been kneaded from head to toe, you're ready for the next surf-day. That's the surf WG Spirit!
Our reception will be pleased to advise you on your spa choice. There are numerous high-class massages in Bali and some of them are located very closely to the camp – our drivers are always happy to accompany you.
Or just order a home-massage: a massage directly at our camp.
Massage at the camp
Getting a massaged in ones own bed is very comfortably.
This special offer can be used by any of our Surf WG Camp guests – simply arrange an appointment and the massage will come to you. Relaxation won't get any easier!
Another positive information: the prices for massages are not comparable with those in Europe. You already get a massage for 6€ per hour at every street corner. The offers range from relaxing massages, reflexology massages, head-foot massages to skin peels. Manicures and pedicures are also offered in almost every salon.
The regeneration of body, mind and soul is about to start.

Special East Java Trip - Red Island and G-Land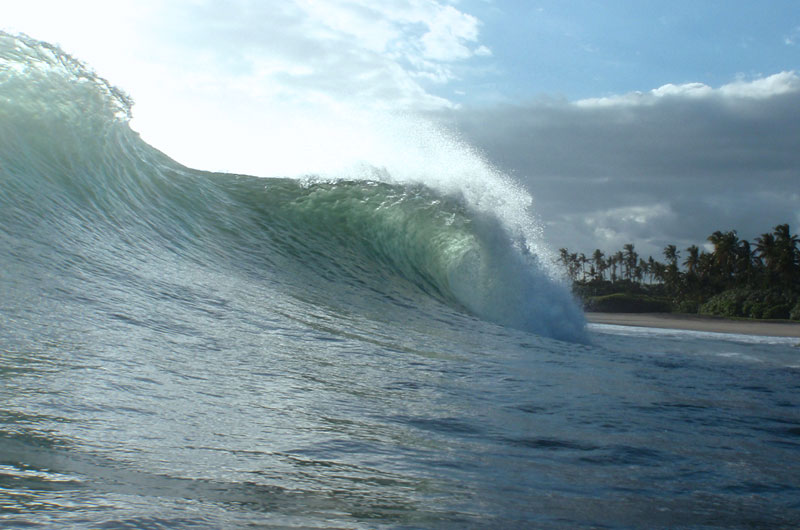 Bali is a really fantastic place and the wave selection is (almost) inexhaustible. The island of the gods lures with waves from Uluwatu to Medewi – but it doesn't have to end here! We also offer the opportunity to explore Javas East Coast. Sounds cool? It is!
Already so close, you shouldn't miss this trip: Bali's neighboring island is a surfing paradise as well.
We'll stay at G-Land, in a nice accommodation next to the beach. And from there, we'll visit as many spots around the corner as possible. We'll also drive to Red-Island, a nice surf-spot in Banyuwangi.
Wanna know more about the trip and the prices?

Sporty activities - rafting & motocross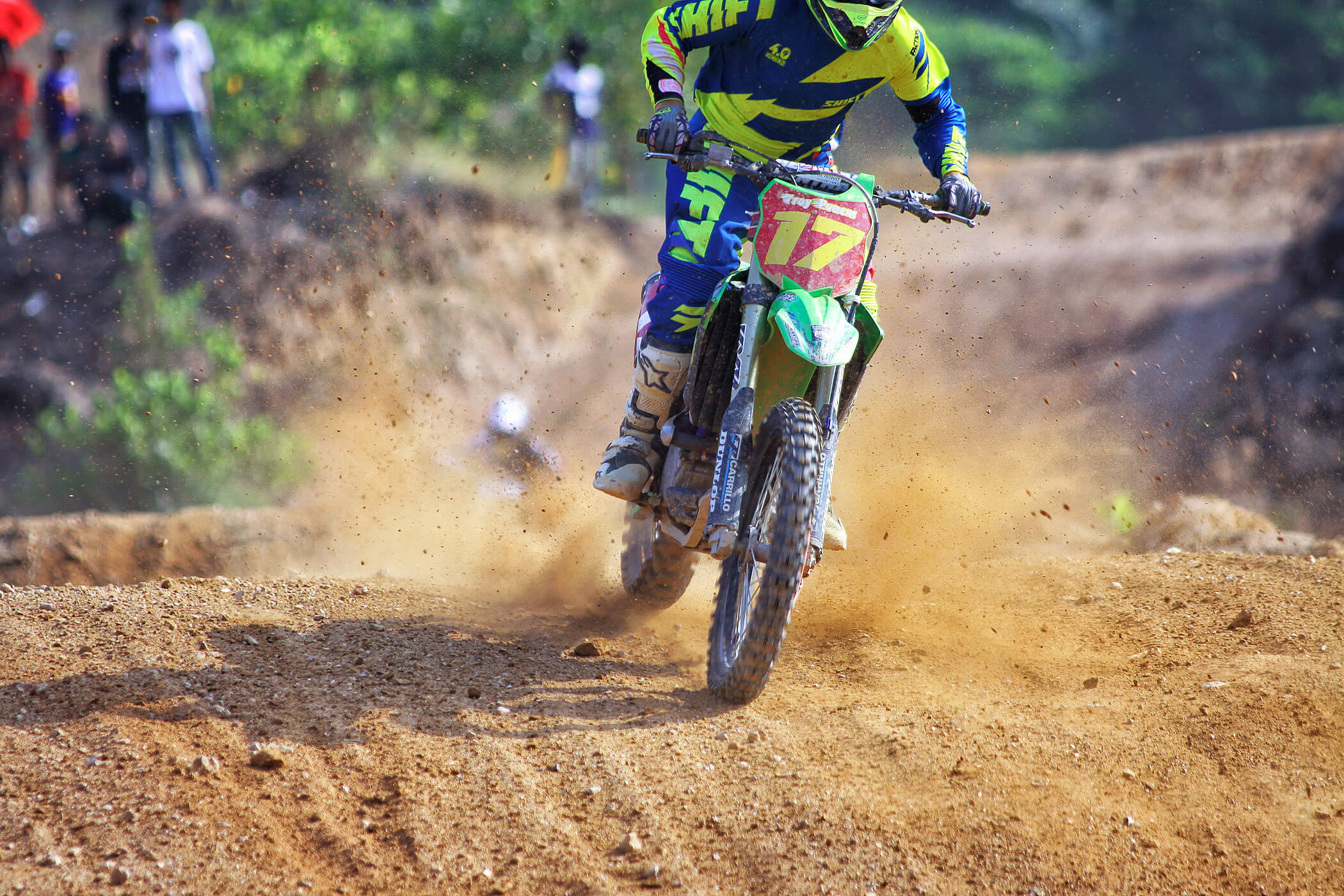 You are searching for even more action – surfing is just not enough for you? Don't you worry, we still have a lot in store for you!
How about a rafting trip to the Balinese jungle, for example? Navigate through rapids and slide down small waterfalls? Sure – just ask someone at the office and we'll organize this for you!
Motocross tours through the forest or on special motocross routes are also possible and can be arranged. This is how you get to know Bali from a different angle. We will be glad to help you.
Also for everything else – like SUP in Sanur – never hesitate to ask, we know the best addresses!