SurfWG surf camp Bali – that's us!
We love our SurfWG team!
Welcome to our SurfWG surf camp in Berawa. We are lucky to have such an amazing team, that helps us to achieve our goal of becoming the best surf camp in Bali. We know it's nothing that can be taken for granted. We all had to grow together to come to the point where we are at now: working, laughing and dreaming together as one big SurfWG family!
Our team cares and puts a lot of personal effort and passion to make your stay remarkable. Surfguides and camp staff work hand in hand – that's the way it should be!
Without our staff, we are nothing. That's why we want to give credit to all of those, who take care of all your wishes and desires every day. We are living by the slogan:
Happy guest – happy rest!
And as soon as our guests are happy, the staff will be happy too!
SurfWG SURF GUIDES
Our surf guides will help you with everything, that is surf related. Well trained and experienced, they will teach you everything they know about surfing, rules and techniques. Everybody is working on a high level and we love the diversity of our surf guide team. Our guides are coming from all over indonesia, they have a different approaches on how to teach surfing, but everyone is working together to help you improve your surfing. Twice a week, one of our SurfWG guides is taking care of our video analysis – so you can learn even more.
As we always have two guides taking care of all our SurfWG boards. There is always the possibility to change your board to a smaller size, or just to a different shape. If you are participating in our beginners-course, you will of course start with a soft-top.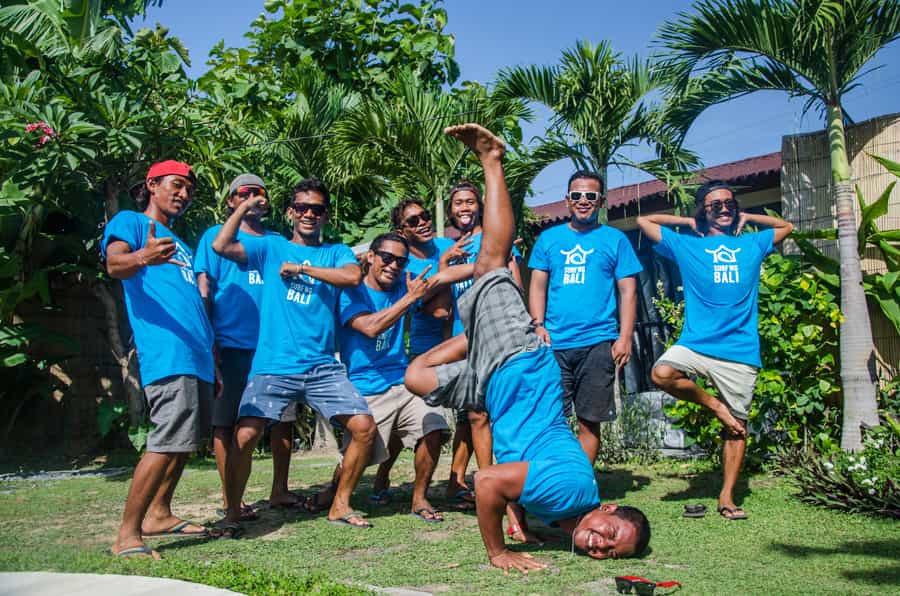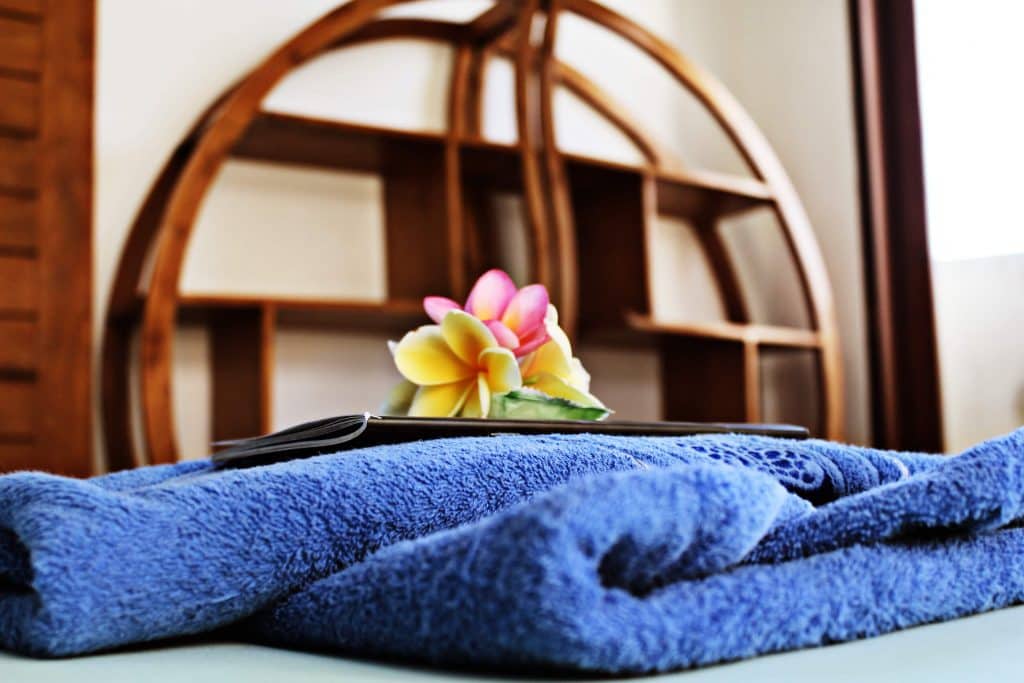 SurfWG KITCHEN STAFF
Our restaurant is offering meals ranging from western-dishes to traditional indonesian food. You can choose everything: from Nasi Goreng to Beef-Burgers. Our lovely SurfWG kitchen staff is preparing all the food and drinks in our small restaurant, so at the end of a hard day, you don't have to go out to find some food!
You can always ask them for special needs. So all there is left for you to do is: relax and enjoy your holidays!
SurfWG HOUSEKEEPING
Our housekeeping staff is responsible for making you comfortable in your own room. If there is anything you'd need or like to have: simply talk to one of our staff and they will be glad to help you with it!