Our surf camp offers all kinds of surfboards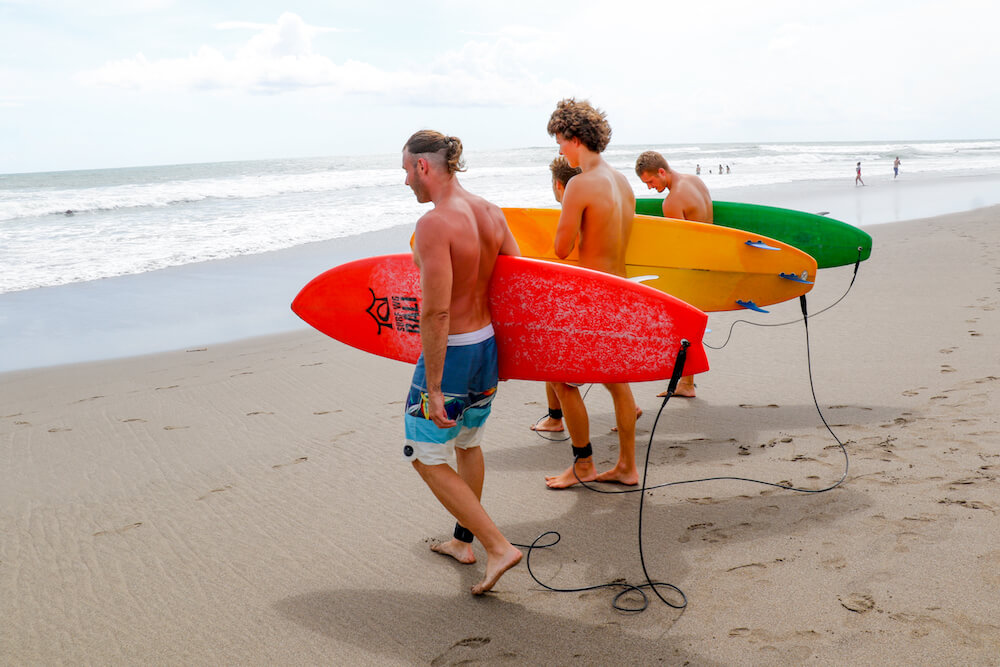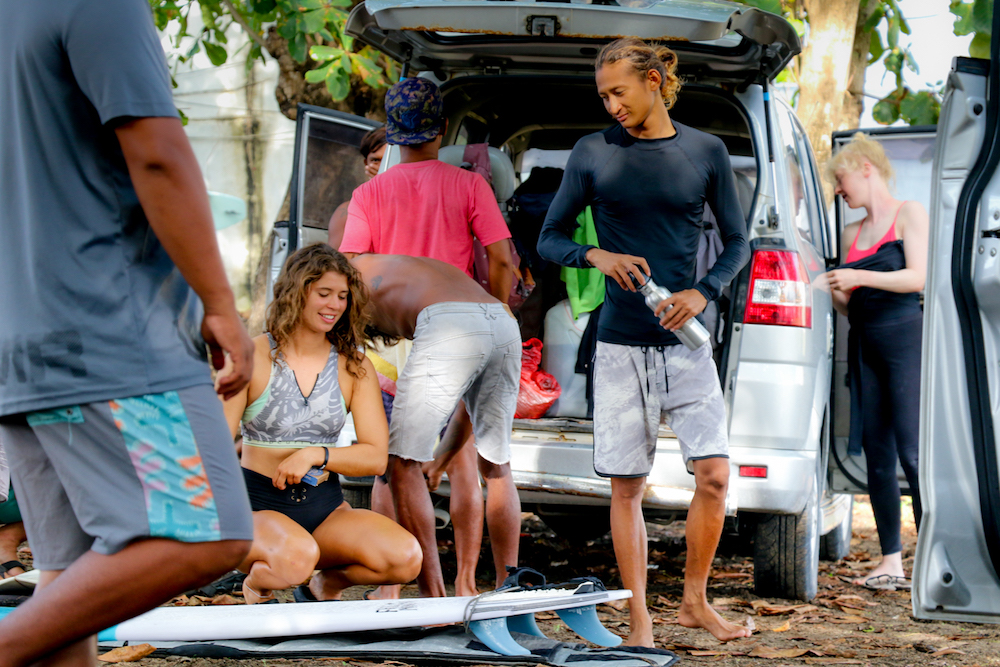 Beginner class special offer

You're totally new to surfing and never stayed at a surf camp before? We got you covered: Simply book our Learn-to-Surf package.
3 days of intensive training with beginners-friendly soft top boards and professional surfing instructors. This way, you'll learn how to surf in a professional and most effective way and get rid of all the small mistakes, beginners normally struggle with.
Your choice: Rent a board or bring your own!
You'll need a surfboard for surfing, makes sense. In our SurfWG surf camp, you can choose from a variety of sizes and shapes. From Mini-Malibu to fun-shapes to shortboards, there is something for every surf level.
Your own surf board
If you are not afraid of damaging your surfboard due to transport, you can bring your own equipment or favorite board. You wanna rock the Bali waves with your special Fatum-Fish? Yeah – do it, it's gonna be fun!
Surf equipment
Boardshorts, bikinis, booties and wax are available locally at a low price – but traveling with a starter-Oufit is certainly advisable. So go ahead and bring your own boardshorts and bikinis. You don't need to worry about the surf lycra – we are renting out our SurrfWG lycras for 0€. Just make sure, you'll bring it back before leaving the camp. Leashes are also included in our rental rate.
What if i damage my rental surf board?
No worries: if your borrowed surf board is damaged, the cost of repair must be borne by you. Except of having bought a surfboard insurance – that's our recommendation and super easy to get at our camp reception. You'll pay arounf 30€ for up to 3 weeks of renting the board (or 5€ per day, if you only stay shortterm) and we'll take care of all the repair costs:
Surfboard insurance
If you want to be on the safe side, you have the possibility to "insure" your rental-board for 30 Euro with us. This means that over a period of 1-3 weeks, we will cover the costs of any repairs: be it a tiny dent or a completely broken board (one exception: If you'll lose some parts of the board, e.g. in the vastness of the ocean, the you'll bear the costs).
All damage will be repaired professionally and promptly. It is really worth to think about this insurance and to always treat the board like your own baby. Please – babys don't like to be thrown around – and so is your board.