3 DAYS BEGINNER CLASS FOR FREE!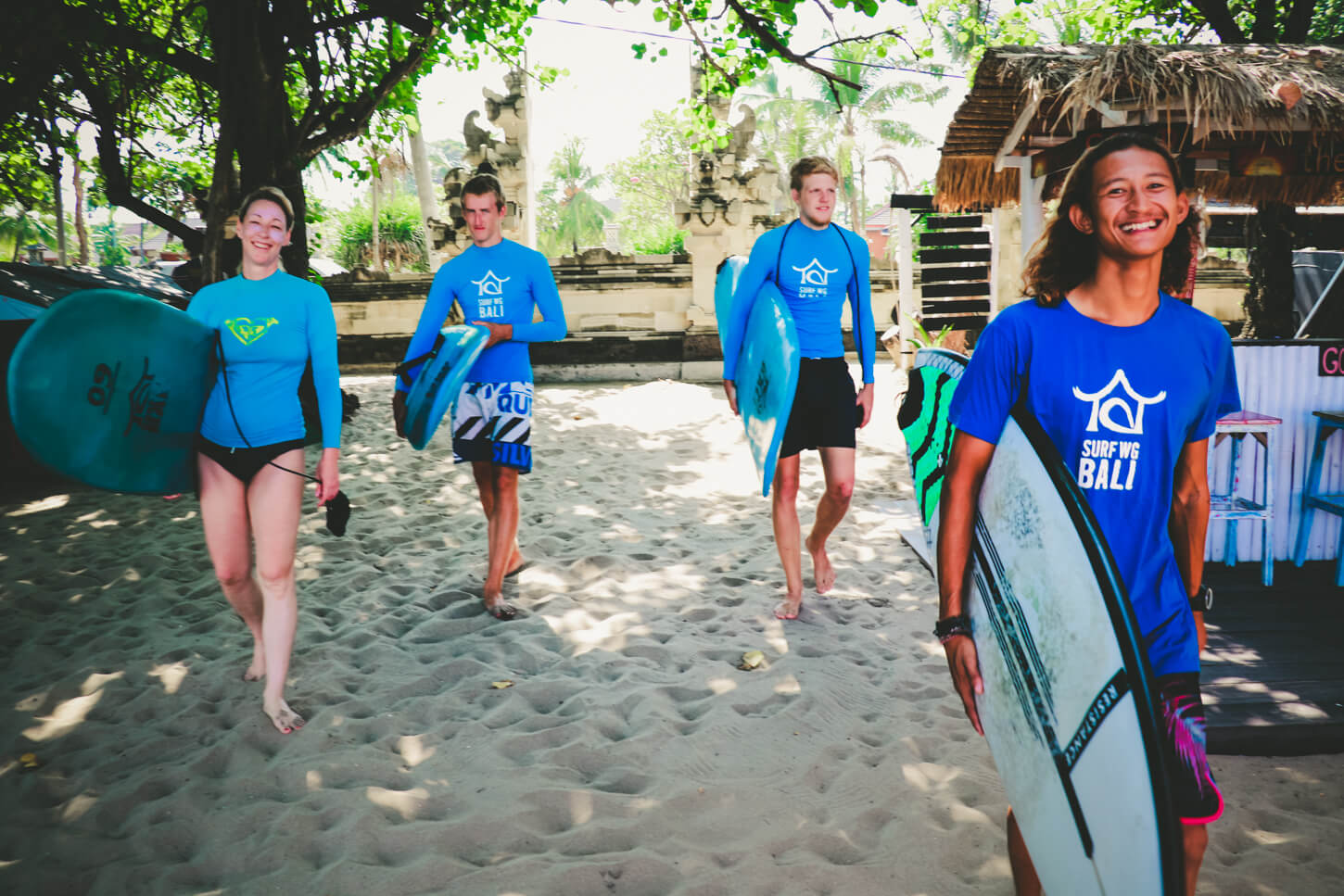 BEGINNER CLASSES
Stay at our beautiful camp in Canggu, Bali and learn how to surf with the best surf instructors!
You only pay for your accommodation – Our beginner class is for free.  In 3 days, you'll learn every thing you need to know about surfing, rules in the water, waves, paddling techniques and much more (We also pick you up from the airport – included in the price).
FULL SERVICE TO IMPROOVE YOUR SKILLS
We will support your progress with video analysis 2xweek, theory classes 2x week and pool theory classes 2xweek.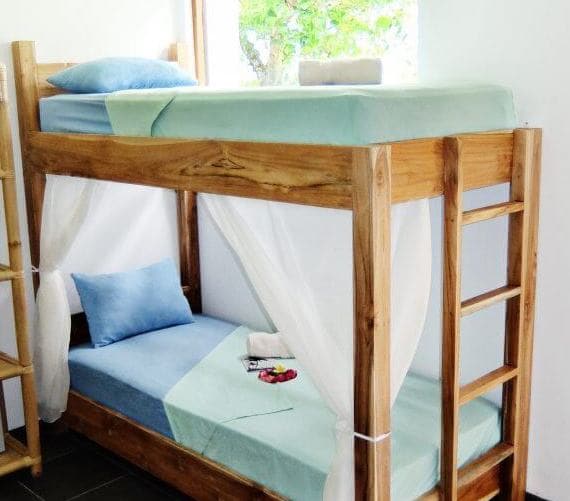 4-BED BUNKBEDS
For everyone on a budget: Stay in one of our 4-bed dormswith shared bathroom.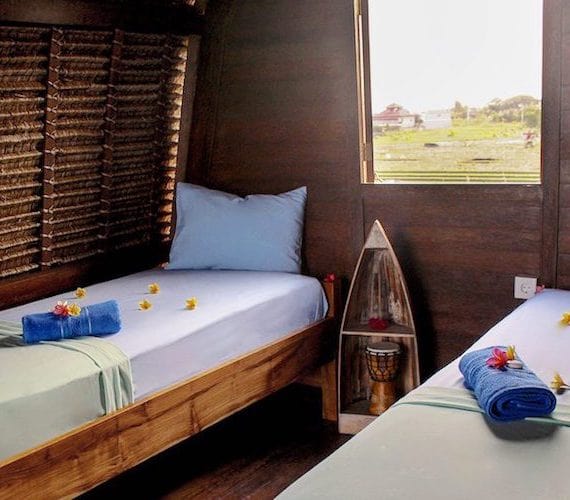 SHARED TWIN ROOM
Bring a friend or share your room with another guest – you'll share a bathroom together.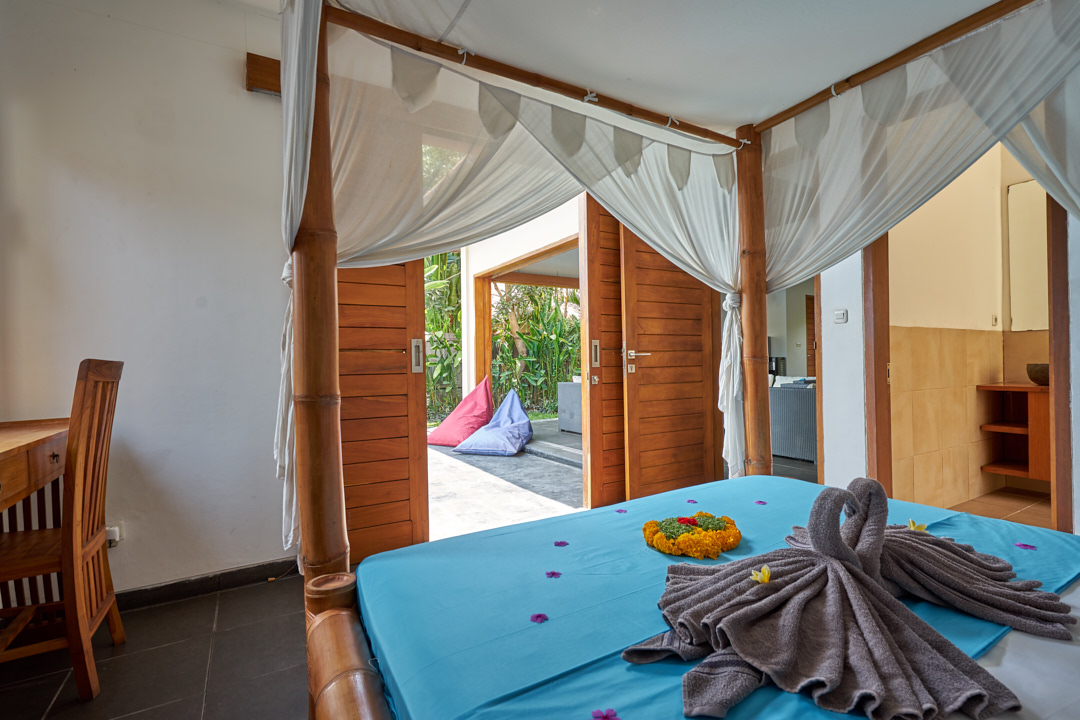 DELUXE DOUBLE
Stay in our deluxe room, with your own private bathroom, a private pool & rooftop.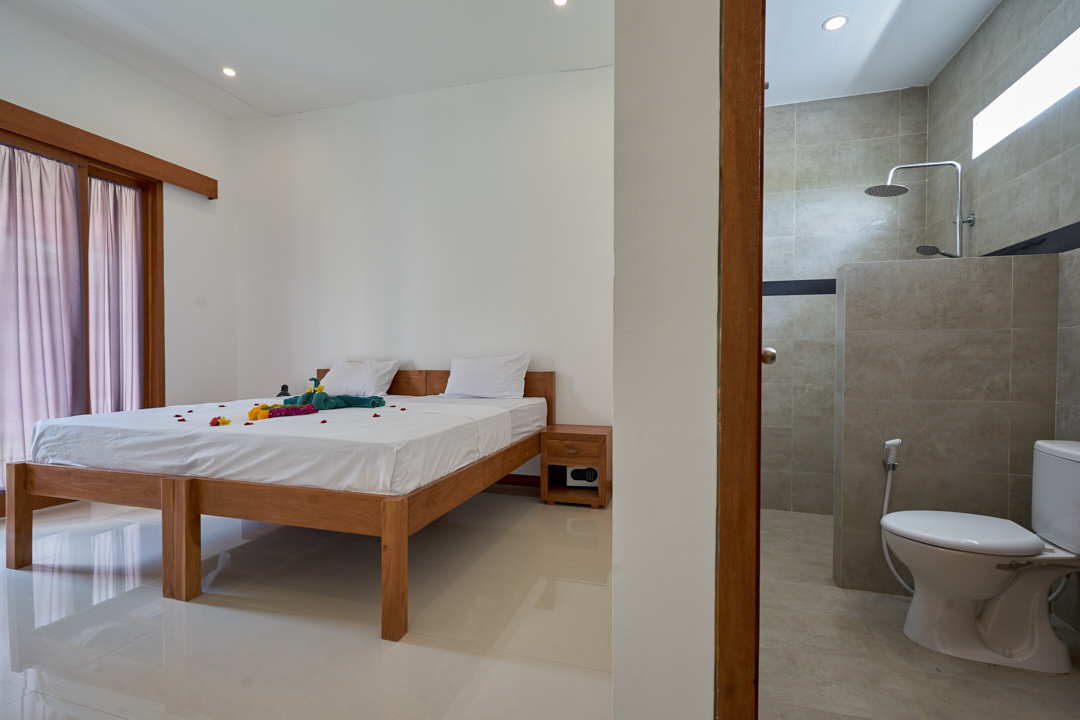 STANDARD DOUBLE
You wanna enjoy the luxury of privacy with your partner, but deluxe is too much? This is for you!
FILL OUT YOUR REQUEST NOW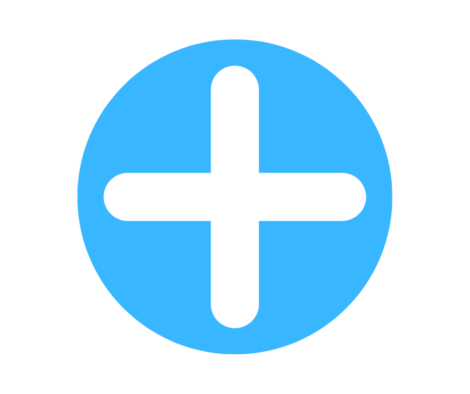 SURF PACKAGE
2x a day supervised Surfsession (7 days a week)
2x per week surfing theory lessons
2x per week video surf-analysis
2x per week practical theory lessons in the pool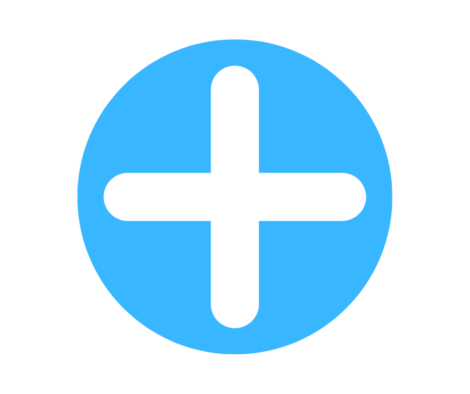 FOOD
Breakfast
Freeflow water
Freeflow coffee & tea
Snacks, cereals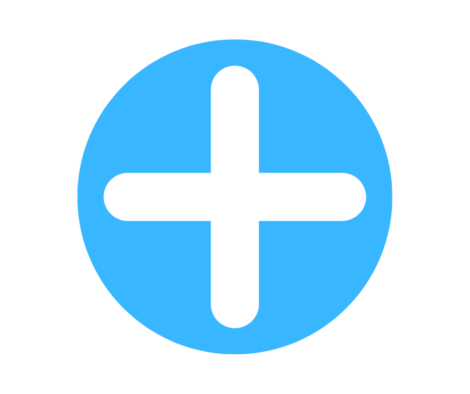 TRANSPORT
Airport or hotel pickup and -drop
Free use of our camp cars
Free shuttle to nearby locations
Free scooter rental up to 3 hours/ day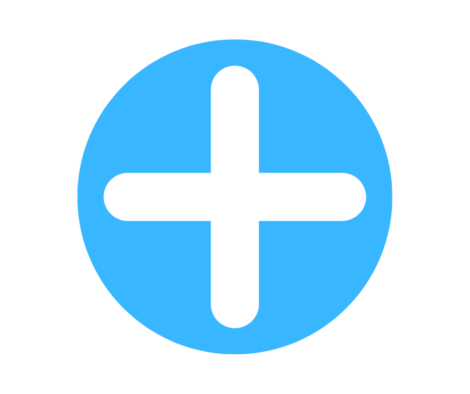 SPECIAL OFFERS
1% discount for every day/stay (up to 50%)
SurfWG T-Shirt
SurfWG Bottle
SurfWG Beginner book
LOCATION
Our surf camp is located in Canggu, 4min from the beach and very close to many surf spots. Our beautiful campside is surrounded by ricefilelds and offers a lot of space to relax and chill after the sessions.
THANKS FOR BOOKING WITH US – IF YOU HAVE ANY QUESTIONS, PLEASE DON'T HESITATE TO ASK AND WRITE AND EMAIL TO: INFO@SURFWG.COM