SurfWG Surf Camp Bali: VILLA BARU
Quiet and close to the rice fields: Villa Baru
You like to stay in a private or shared double room close to the rice fields? Or you'd like to share a room with 3 other guests? Either way: Villa baru is your choice!
Villa Baru is our newest building at the SurfWG surf camp and offers a beautiful view over the greenbelt rice fields. There is a typical balinese gazebo to chill and chat with your new made friends, and it's only 10meters away from the main camp.
With it's double rooms and 4-bed bunkrooms, there is a room for every one – no matter if you like it more private or shared!
Although you will stay at Villa Baru, you are of course using our main camp facilities (restaurant, pool, tv-lounge) just like all the other SurfWG guests.
Why choose villa Baru?
Many guests like our new Villa, as you can sometimes withdraw from the camp and just take some time off, relax in one of your beanbags and take some time off for yourself.
The spacious bedrooms are super modern and each of them has its own bathroom.
The following room options are available in our Villa Baru:
2 x 4-bed bunk bedrooms

6 x Double bed bedroom (can be changed to twin bed option as well)
All rooms are of course equipped with aircon and private bathrooms.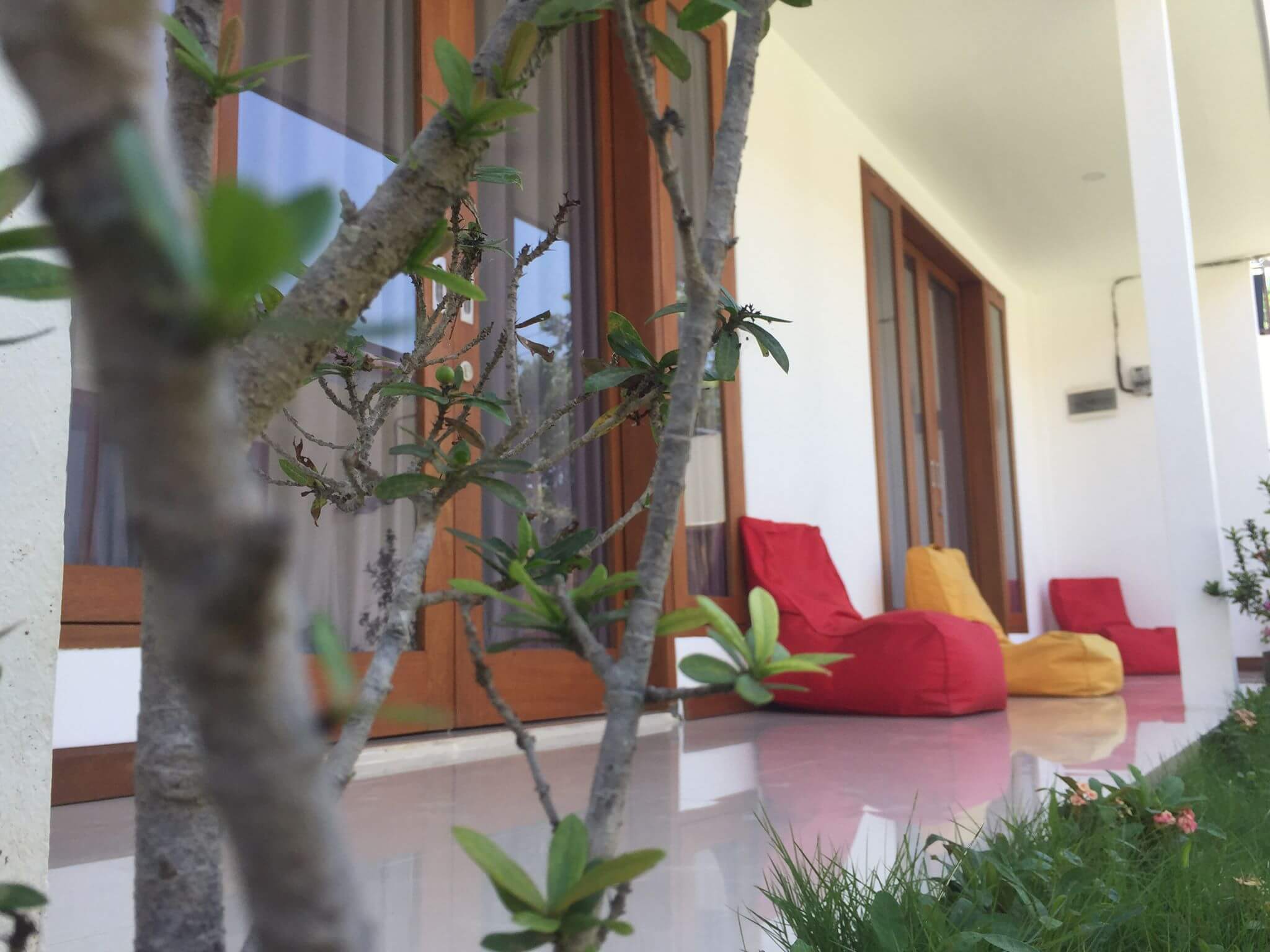 At one glance – what to expect
Gazebo with beanbags and rice field views
Small terrace in front of the rooms
Security service 24/7
Private bathroom (in 4-bed bedrooms you share it with your roommates)
Sounds pretty awesome, right?
You'll find the prices at our Surf WG price calculator-site.
–> Go back to acommodation-overview.